Exquisite Dining Amid The Maldives' Turquoise Lagoons
OVERVIEW > DINING > RESTAURANTS & BARS
Part of Sheraton Maldives Full Moon Resort & Spa's appeal is the varied dining options available to our guests. From casual al fresco dining's to our international array of restaurants, you will find the perfect experience to suit your mood.
Edible memories at each venue are enhanced by enchanting tropical vistas, from inspiring equatorial sunrises above the translucent turquoise lagoon waters to romantic rose-coloured sunsets that dissolve into the evening sea. We also offer private dining under a starlit sky, with soft sand beneath your feet, or beside the shimmering lagoon. Our 24-hour in- Villa dining menu is available in the comfort of our guest villa with a selection of cuisines, snack, and beverages.
FEAST
Casual Dining
At breakfast and dinner, passion for food comes to life in a uniquely interactive experience. Enjoy new flavors every day, with Rotating theme nights all week long featuring Maldives, Indian Ocean, Asian and Mediterranean Cuisine. In our exciting show kitchen with live-cooking stations, chefs create a scrumptious range of dishes around the world.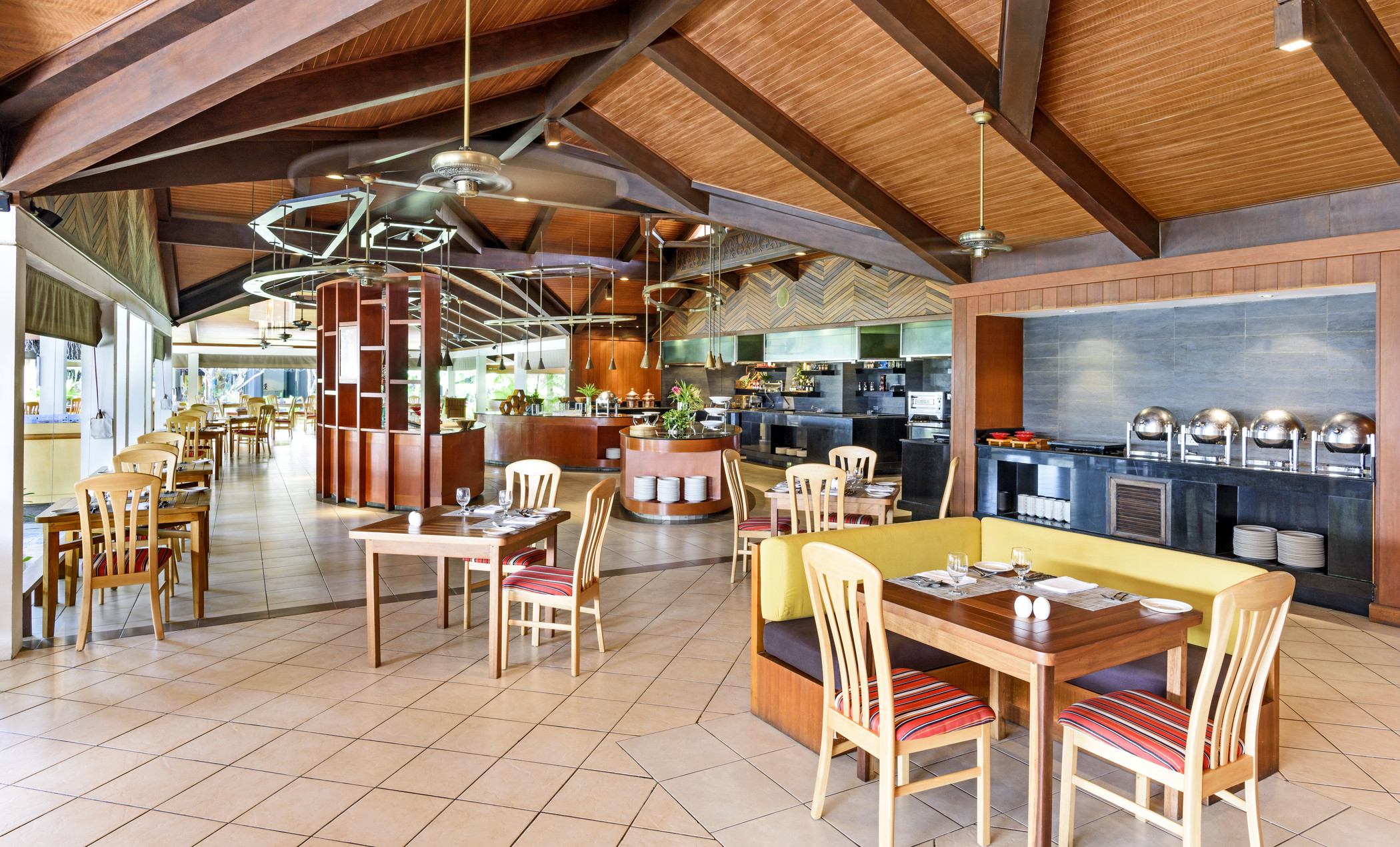 SEA SALT
Fine Dining - Beach Grill
The open kitchen of Sea Salt features Sea food specialty cuisine with a stunning view from the private Maldivian lagoon; setting to the finest selection of seafood cooked over dramatic lava stone show kitchen. At live show kitchen, chef's barbeque locally caught fish, lobsters and Crabs from the Spectacular Modern Design Tank to your choice, with fiery flair to match. With an ever-changing menu always at its freshest and most diverse, which makes us one of the most popular restaurants in the Maldives.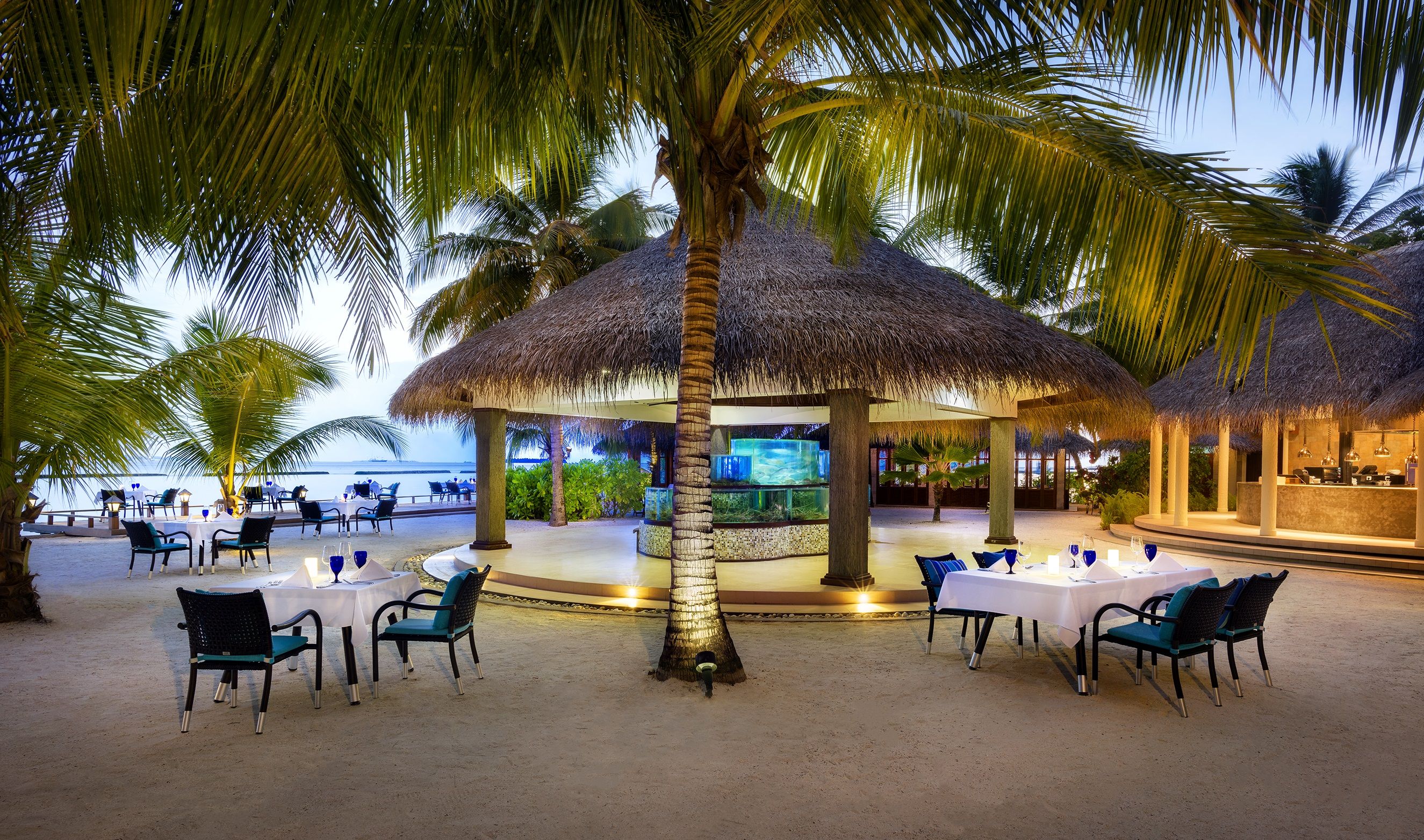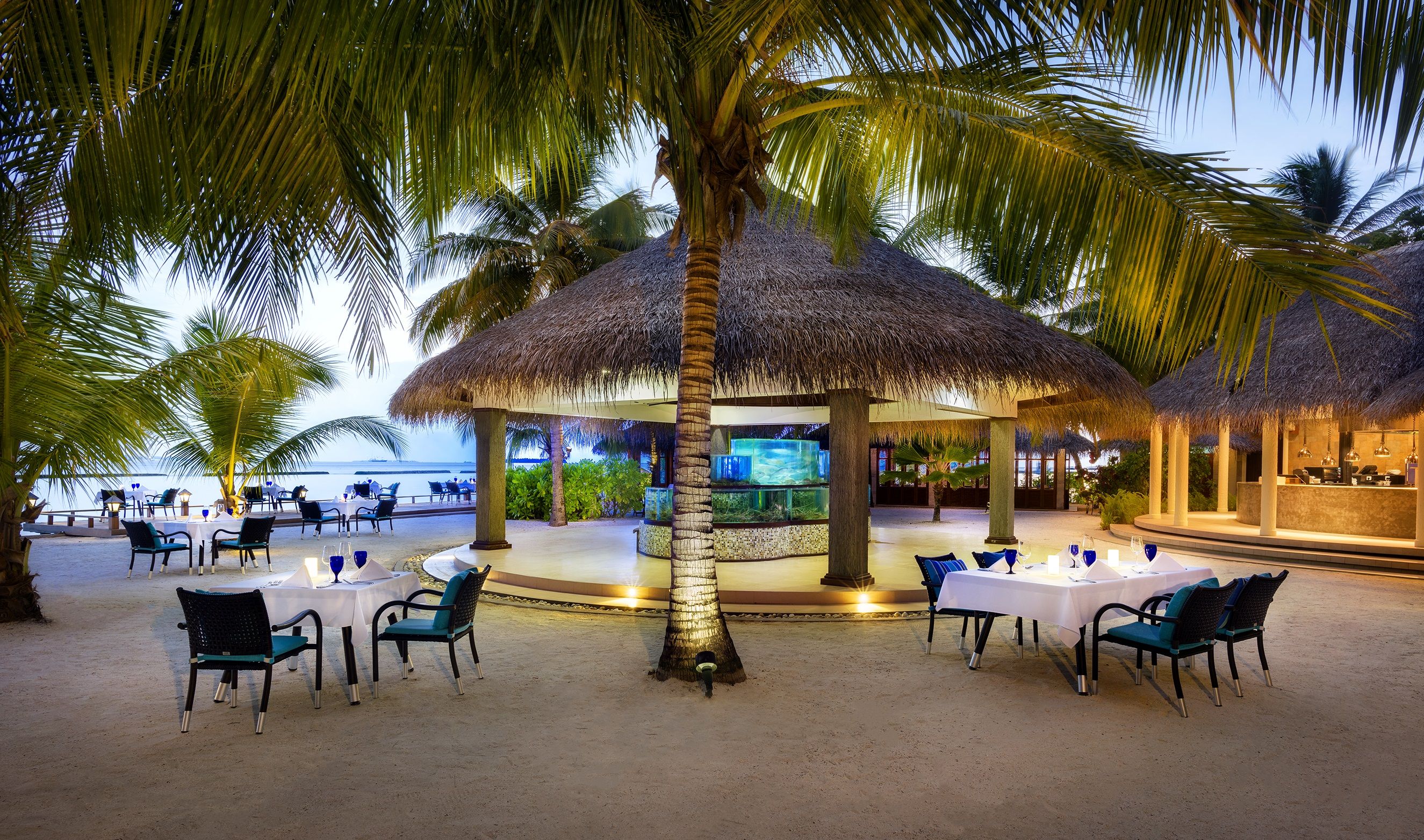 SAND COAST
Al Fresco Dining
Slip into Sand Coast's casual beachside ambience on the sunny sand or in the cozy open-air ambience and admire stunning Indian Ocean views. A wide range Pan Asian Cuisine influences from around the region, Maldivian, Sri Lankan, Indian cuisine are served à la carte.
BAAN THAI
Thai Specialty
Experience the delights of Thai food with all its variety, taste, and tradition in this contemporary, air-conditioned restaurant. Our Thai chefs will blend their culinary skills with tasteful innovations to dish out a memorable feast for you.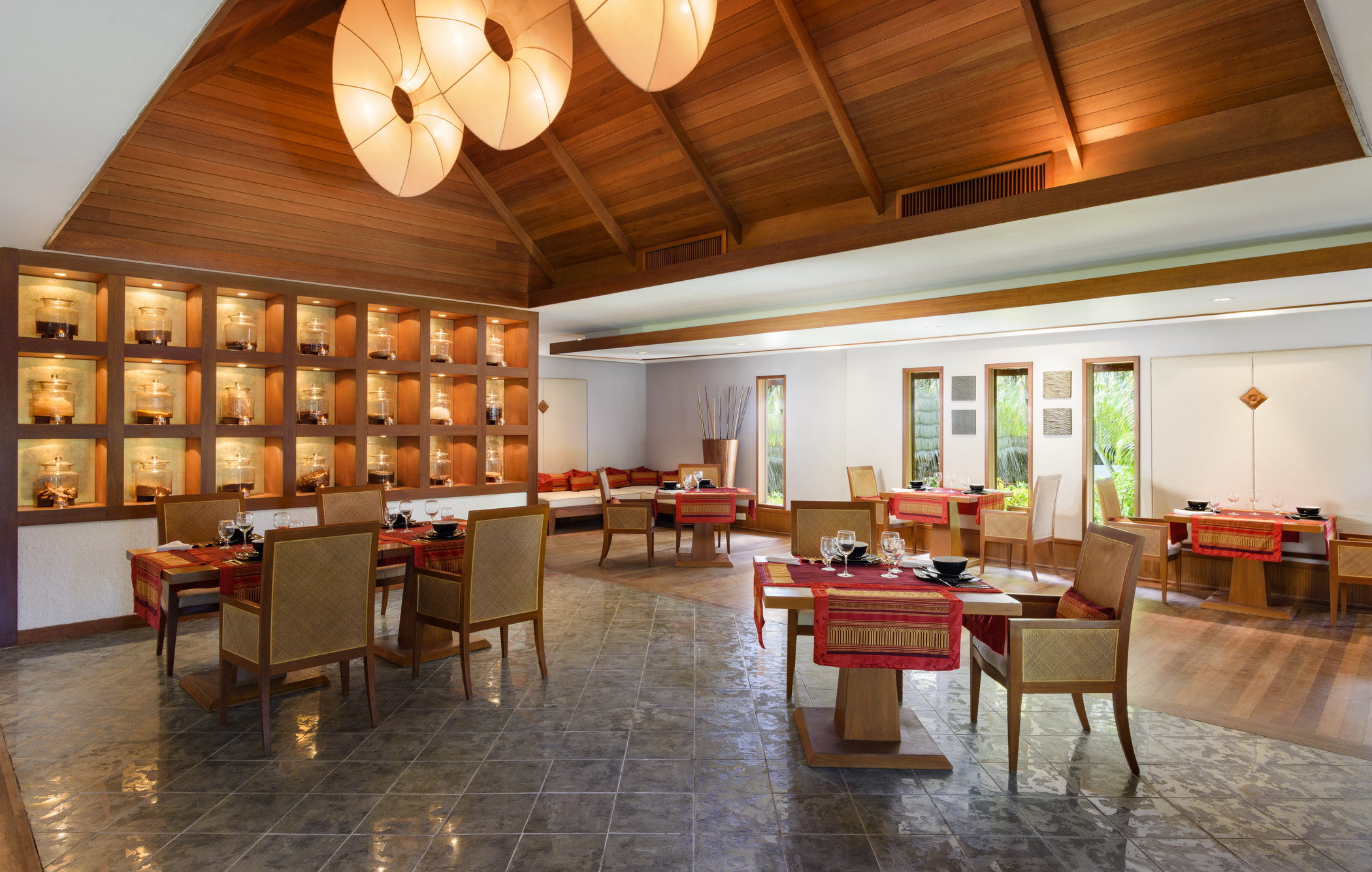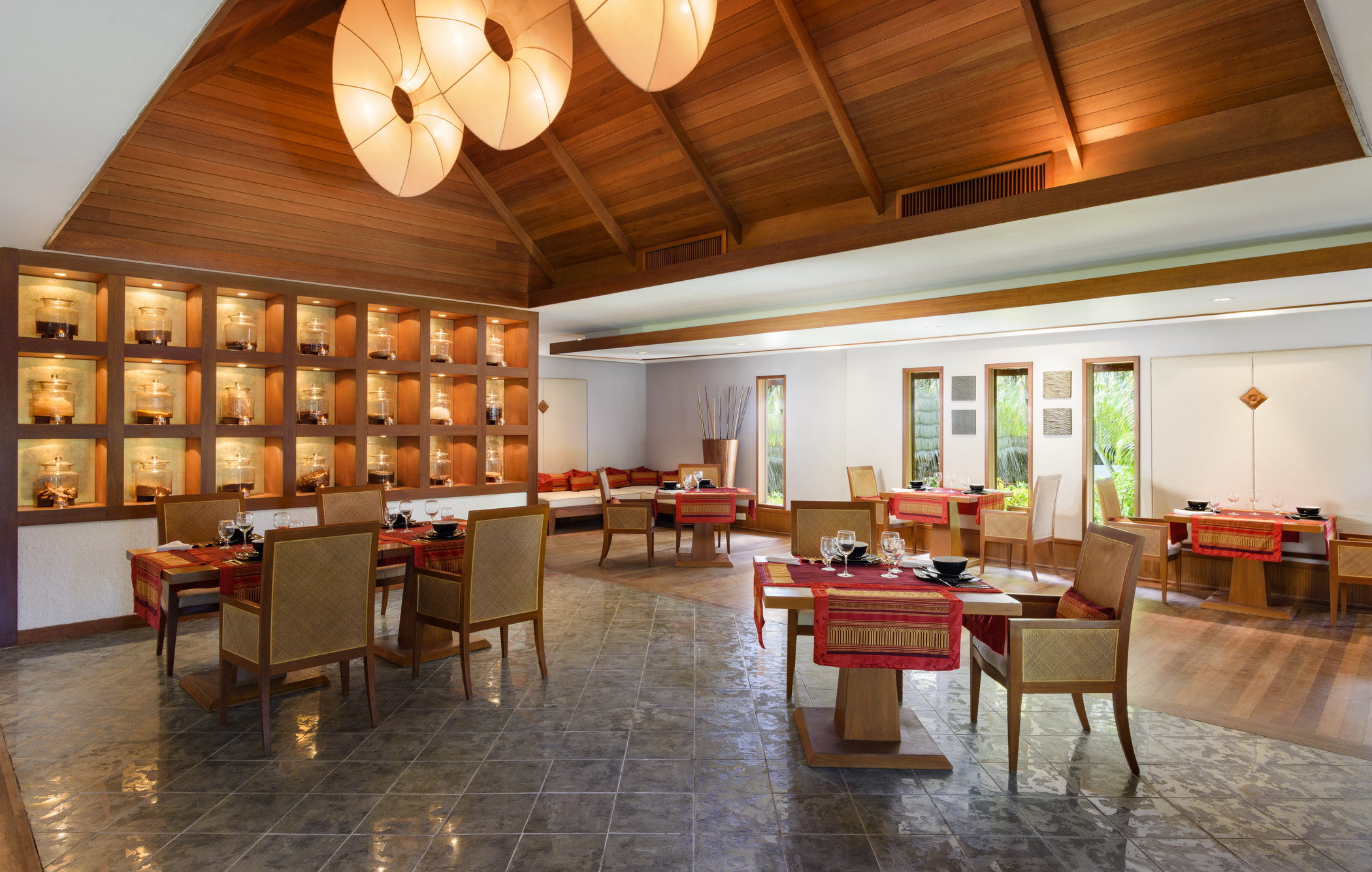 T FOR TEAHOUSE
Cafe and Coffee Place
With indoor and outdoor areas by the pool, T-For Tea House features tangy Asian flavors in its dim sum, noodles, pastries, and light snacks. Choose from a variety of exotic teas, fresh juices, cocktails, and other hot and cold refreshments. Packaged teas are available for purchase and takeaway.
ANCHORAGE BAR
A Gathering Place - Bar/Lounge
The best spot to view the sunset every evening is also the sweetest spot in the resort for drinks and Light meal throughout the day, complemented by the view of amazing Maldivian Lagoon, sit back on suspended day beds and dream away. We consider it a privilege to prepare wonderful culinary experiences for you serving a wide range of light meals—salads, sandwiches, pastas, and pizzas, our bartenders perform mixology magic using local fresh ingredients to make the drinks and to bring the taste as they were originally intended. Choose the best seats to watch against a panoramic backdrop of the lagoon. Live music Band and Disc Jockey Compliments every evening which sets the rhythm for sun-soaked fun.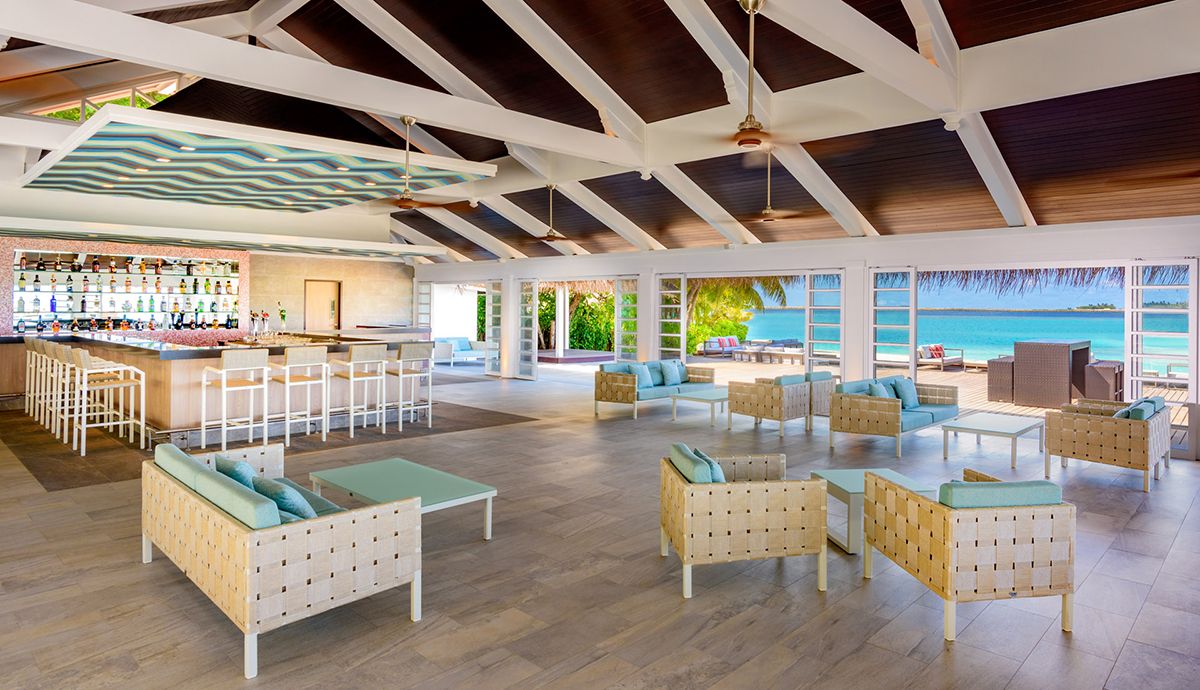 KAKUNI HUT
Beach Bar
Kakuni (Locally Known as Crab) Emerges from the beautiful view of the lagoon and offers a great casual all day dining alternative. Homemade salads, juicy Crab burgers, a variety of pasta and locally inspired dishes , Kakuni Hut serves your favorite drinks, delivered right to you as you relax on the beach with friends and family
TEPPANYAKI HUT
Japanese Cuisine
The abstract gastronomical haven appears to be the Teppanyaki Hut facing the Indian Ocean and let our talented Teppan Chef showcase his creativity that will make this delicious culinary experience more special with our 6 unique islets serve as your background and a selection of sake to compliment the menu of your choice.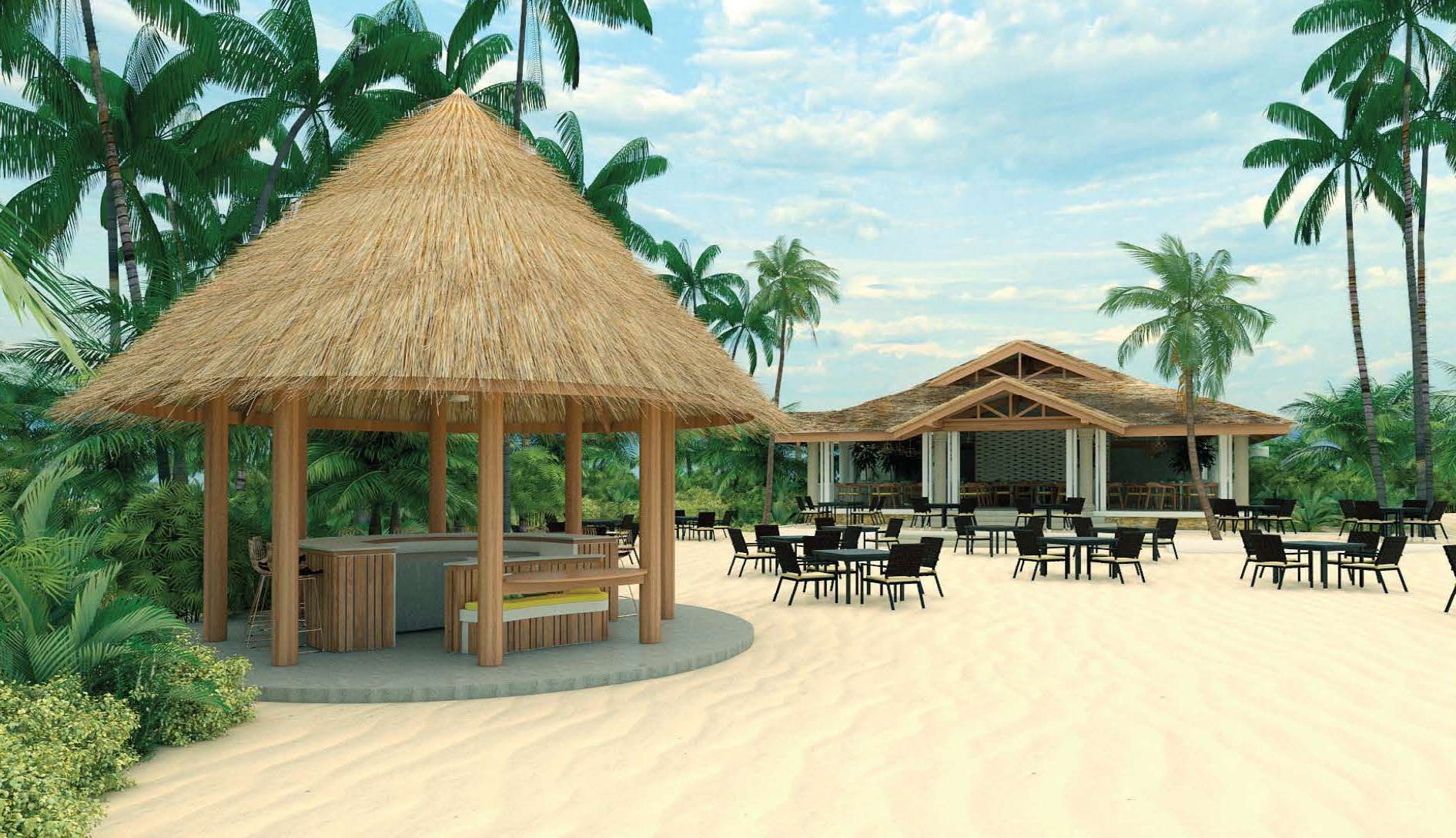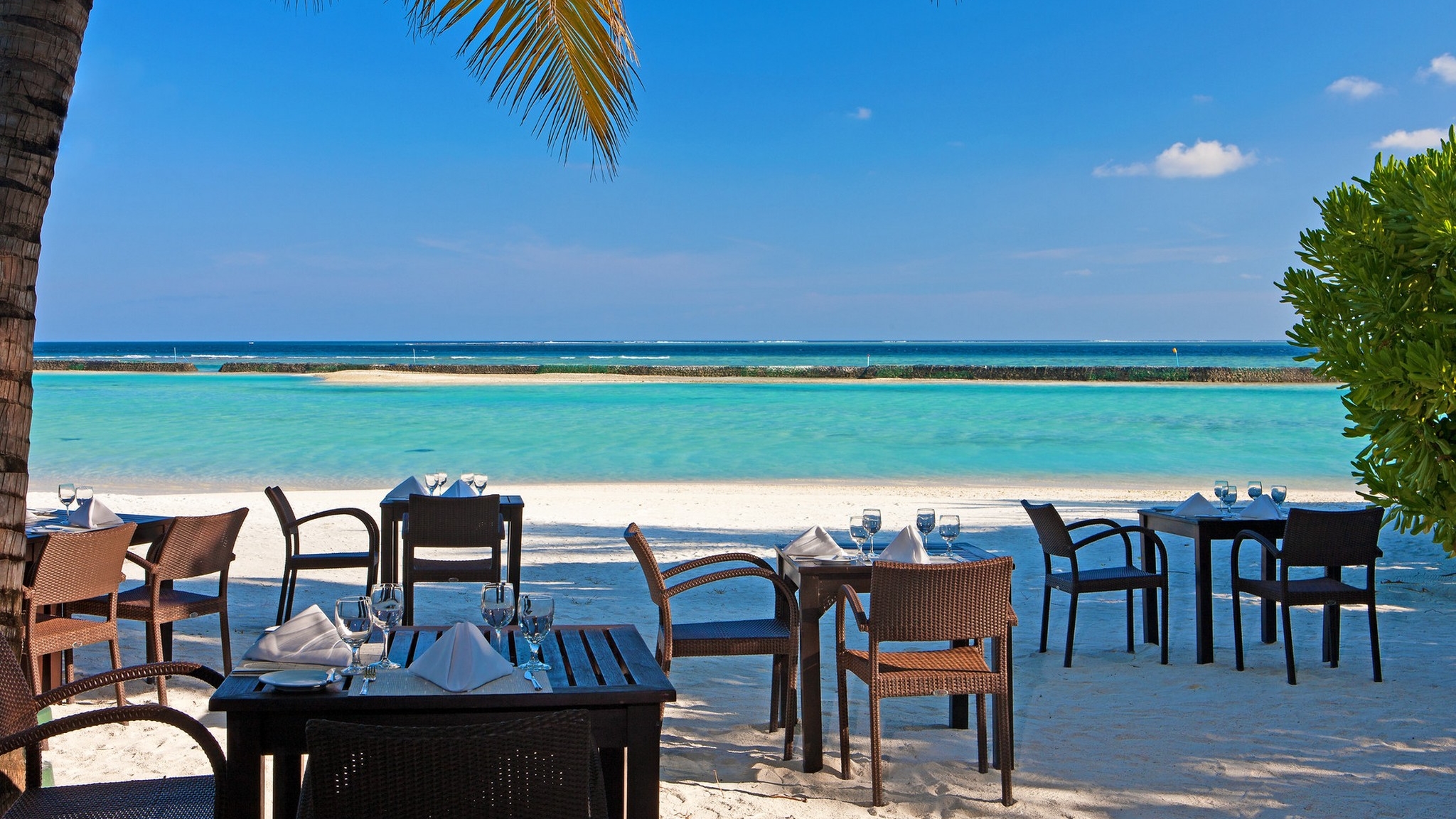 ---
Full Board - Meal Plan Package
Escape from it all and dine as you please:
Daily breakfast for two people at Feast
Daily lunch for two people at Sand Coast
Daily buffet dinner for two people at Feast
Complimentary WiFi Throughout your stay
Unlimited access to 'Sheraton Fitness' throughout your stay
Complimentary rental of snorkeling gear and stand up paddleboard
Terms & Conditions
© 2018 Marriott International, Inc.
SPECIAL OCCASIONS
Private Dining
Have an occasion to celebrate? Opt for something special like private dining by the beach or watch a movie screening under the stars.
Email fnb.coordinator@sheraton.com to find out what options is available.
Maldivian Cooking Classes and Workshops
Fancy whipping up your own dishes? Cook some local Maldivian curry or grill some fresh seafood straight from the ocean. If you are vegetarian or have any special requests, we are glad to accomodate.
For bookings and enquiries, kindly email fnb.coordinator@sheraton.com