OVERVIEW > HOTEL ACTIVITIES > DIVING CENTRE

Being the paradise that it is on land and underwater, your holiday in the Maldives would not be complete without a diving experience. With visibility exceeding 50 meters at times, diving in the Maldives' clear waters can give you intimate encounters with some of the world's most magnificent marine life. Make new friends with angelfish, barracuda, clownfish, manta rays, grey reef sharks, parrotfish, whale sharks and more of the Maldives' unique aquatic characters.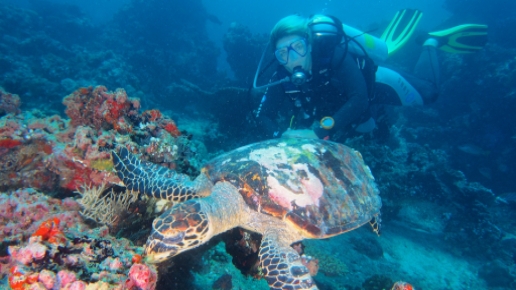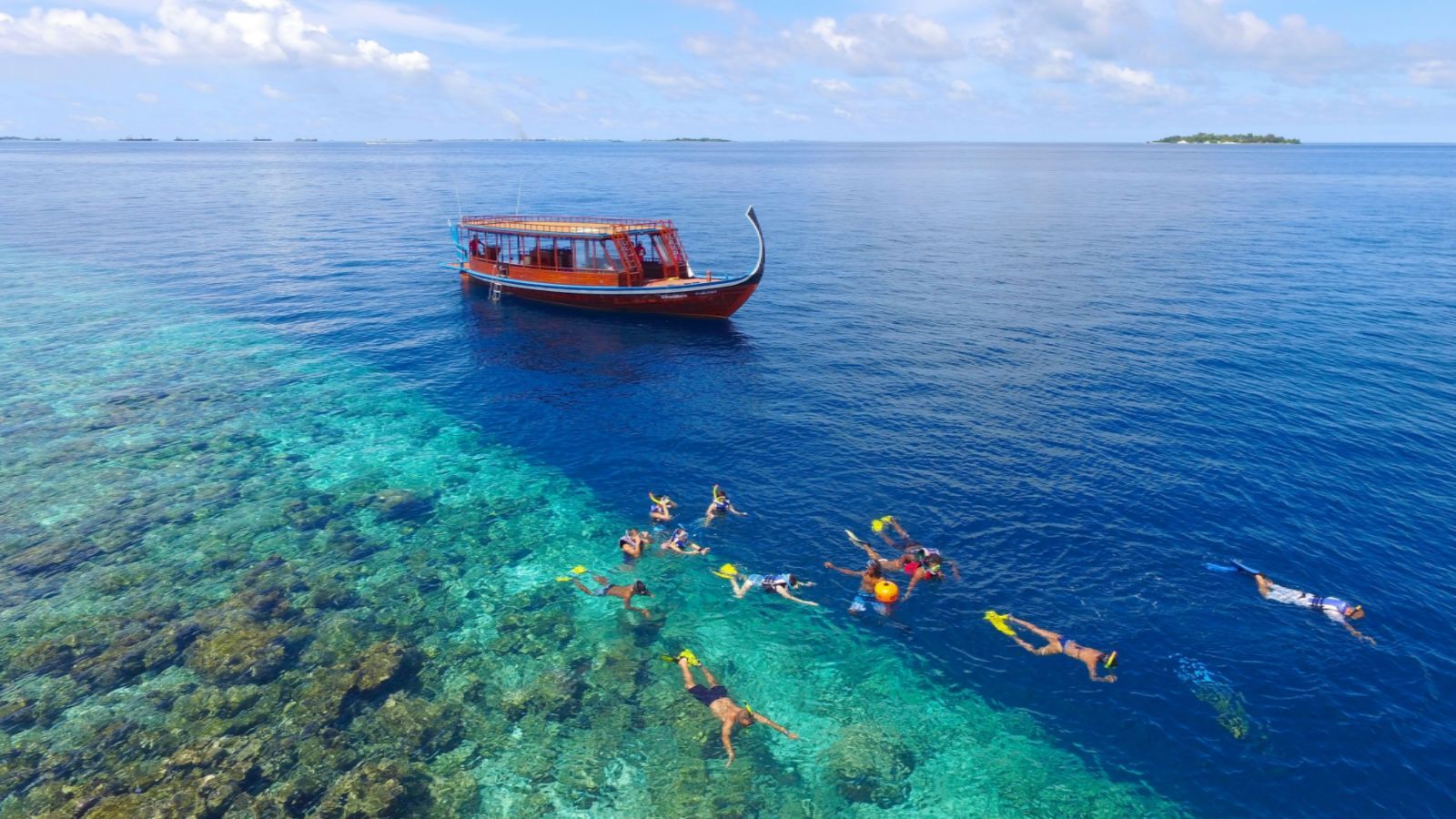 World Class Dive Sites
Enjoy a diving holiday in the Maldives with more than 40 world-class dive sites located minutes from the resort for endless diving expeditions. The Sheraton Maldives Full Moon Resort & Spa partners with Extreme Maldives to offer diving packages and courses to suit all ages and abilities.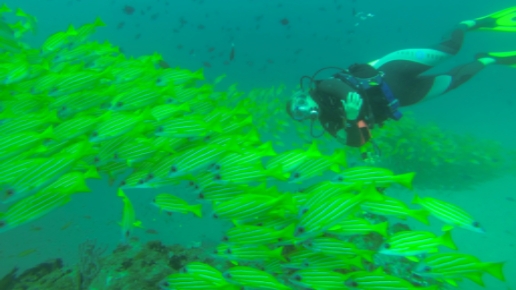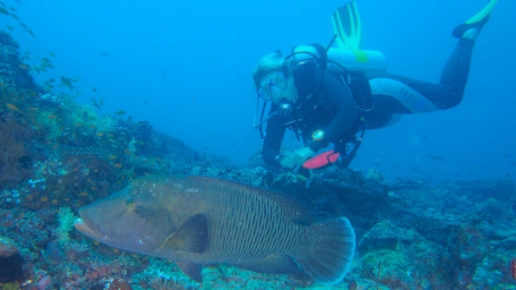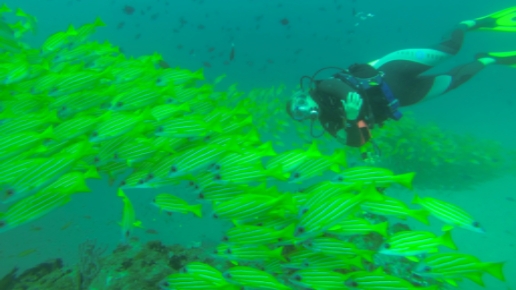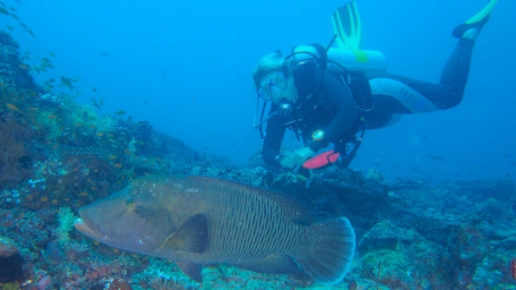 Diving Courses
First time going diving? Our PADI-certified diving courses help you take the plunge and dive comfortably. Experienced with diving? Opt for a scuba diving experience, where you can dive 12 meters below the surface to explore the colourful creatures. Or if you're new to scuba diving, Extreme Maldives offers a comprehensive Scuba Diver Course. Adventure seekers will revel at some of the more exciting experiences – exploring a shipwreck site or diving at night.
To find out more about our diving packages, contact our dive centre. To explore other water activities, see our entire range of water sports.
For more information about the dive schedule, kindly contact us at dive@extrememaldives.com Tel: (960) 665 0150 - Ext. 163 / www.extrememaldives.com
Diving Expedition Hours: Daily, 08:00 AM - 05:00 PM