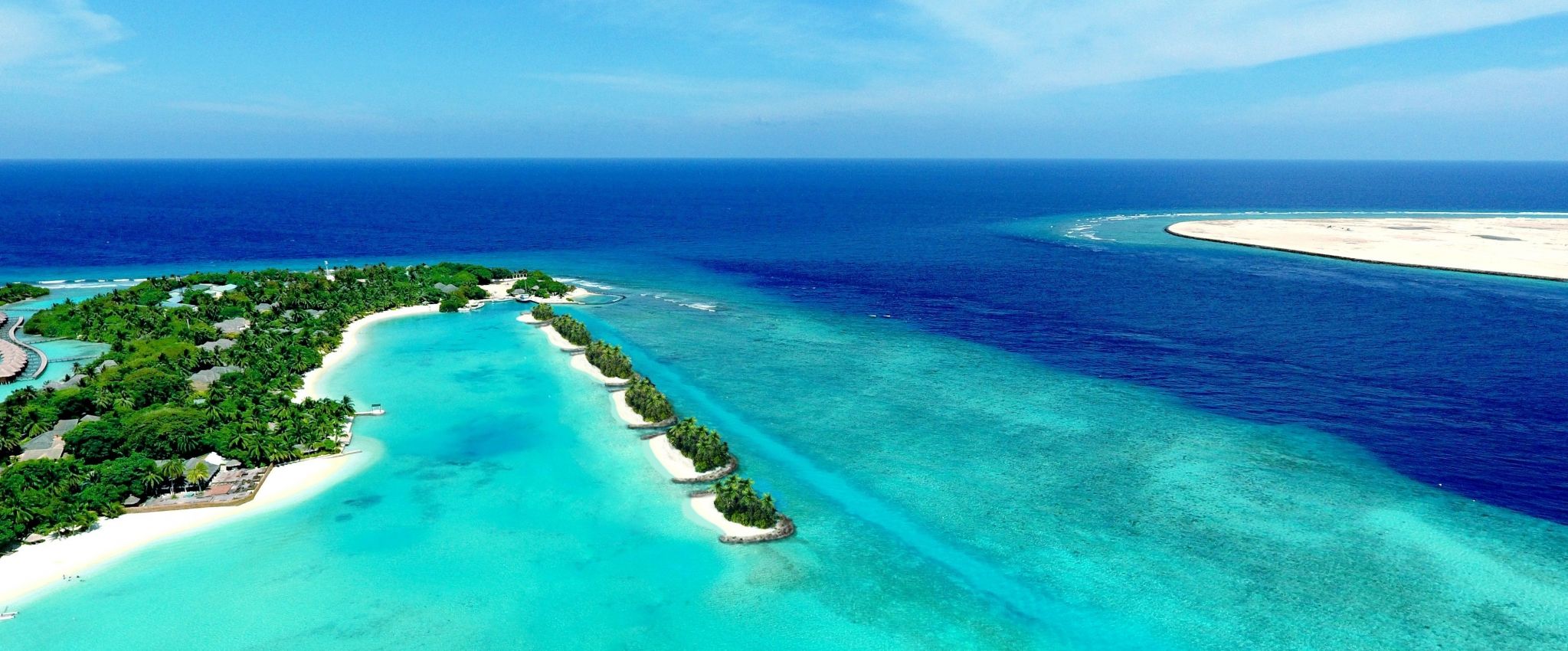 OVERVIEW > ISLAND GUIDE > ESSENTIALS
Transportation from Velana International Airport to the Resort
Kindly shared your flight details with our team by clicking here, and we will take care of your speedboat transfer arrangements.
The cost for the combined roundtrip transfer service from/to Velana International Airport is

$136

per person.

Total journey time is approximately 15-20 minutes from/to the resort.
Customs
The following items are prohibited in the Maldives and will be retained at customs upon arrival: religious materials offensive to Islam, idols for worship, pornographic material, narcotics and psychotropic substances, arms, alcohol and spirits, pork and its by-products, dogs and dangerous animals.
Climate
The climate in the Maldives is warm and tropical throughout the year with cooling sea breezes. Daily temperatures vary between 26°C / 80°F and 32°C / 90°F. There are seldom more than a few days of rain at a time even during the "wind directions" months (southwest from April to October and northeast from December to March).
Currency
All prices are quoted and all transactions are charged in USD/US$ only at Sheraton Maldives Full Moon Resort & Spa.
Please note that the resort is not able to accept US$ notes from the 1990's nor any note that is damaged (torn, dirty, pen marks), also note that the resort does not accept any traveler's checks. This is due to the rules that the resort faces with the Maldivian banks.
Mandatory New Year's Eve Dinner Supplements
There will be a compulsory New Year's Eve dinner supplement for all guests staying over or arriving on December 31, 2018. The costs is 500 usd per adult and 200 usd per child ages 3 to 11. Children under the age of 3 dine free. This will be automatically added to the room bill. Please contact the resort for further information.
Resort Electrical Information
220 volts, using a 3-pin (UK) plug. Step down transformers available on request.
Visits to Malé
When visiting the city of Malé, do check menu prices prior to ordering. The average cost of a lunch or dinner should not be higher than US$100 per person. If the menu price seems exorbitant, decline to order and seek an alternative restaurant.
Taxes
A 10% service charge and a 12% Goods & Services Tax (GST) is applied on all purchases and activity charges in the resort subject to change without prior notification. An additional Green Tax of US$6.00 per person per night is applicable from 01 November 2015.
Religion
Maldives is a Sunni Muslim nation, and Islam is the religion of the State and the backbone of society. We recommend appropriate clothing at all times within the resort. Swimsuits must be covered and shoes must be worn while dining in all the restaurants.
Time Zone
The resort is in the same time zone as Malé, GMT +5 hour.
Check in and Check out Information
Check in time is 02.00PM and check out time is 12.00PM. Early check in and check out fees may apply.
Cash deposit or credit card is required upon check in.
Guests booking through travel agents must present a valid voucher.
Damaged and old currencies cannot be accepted as a valid payment.
Smoking Policy
Kindly note that all rooms & restaurants are non-smoking. Although smoking is not permitted within resorts closed indoor areas, guests who smoke are permitted to do so outside in designated areas.
No Drone Policy
Due to safety and privacy concerns for our guests, Sheraton Maldives prohibits the operation of unmanned aerial systems or drones, on or above the island by the general public — including model aircraft by recreational users and hobbyists.
This prohibition includes drones used for filming or videotaping, as well as any drone use by media or journalists operating above or within the resort area boundaries. This prohibition extends to any devices launched or operated from Sheraton Maldives property, as well as any launched from private property outside of the resort area boundaries.