Food of The Maldives – Indulge in the Taste of Island Living
OVERVIEW > DINING > MALDIVIAN FOOD
The food of the Maldives is just as delightful as the country itself. Given the location, Maldivian cuisine is a great fusion of Arabic, Indian, Sri Lankan, and Oriental influences. Known for its fresh seafood, the restaurants of the Maldives serve a myriad of fish in both local and international styles. Go ahead and indulge in the exotic flavors of the Maldives.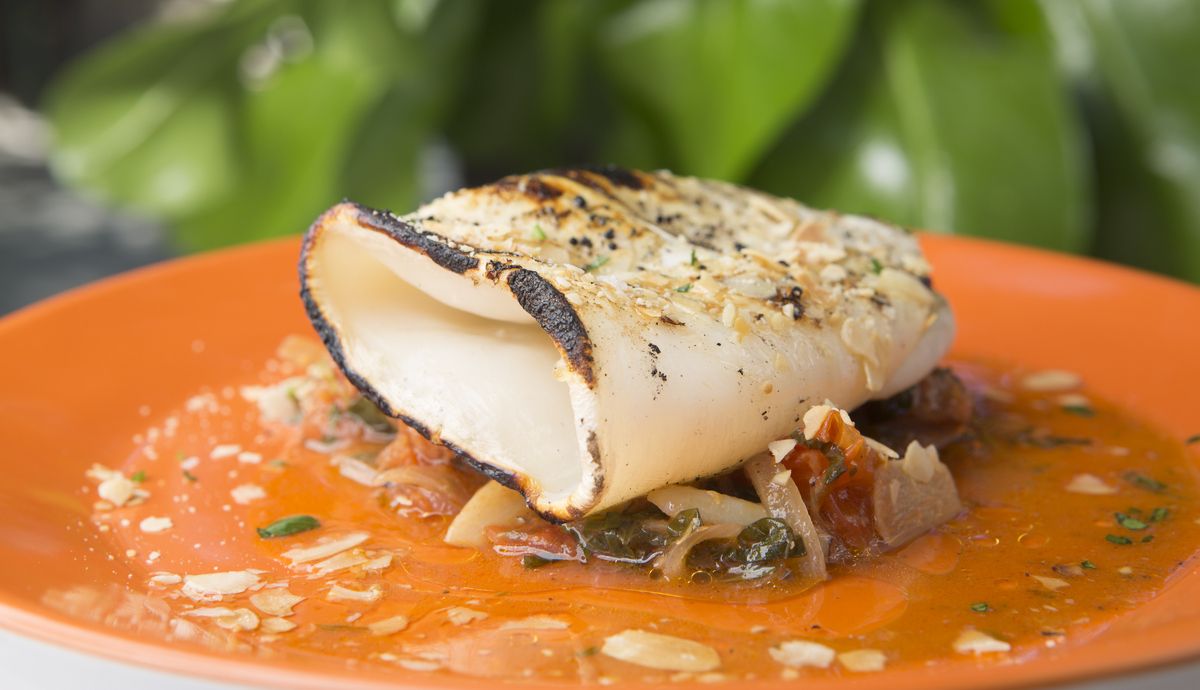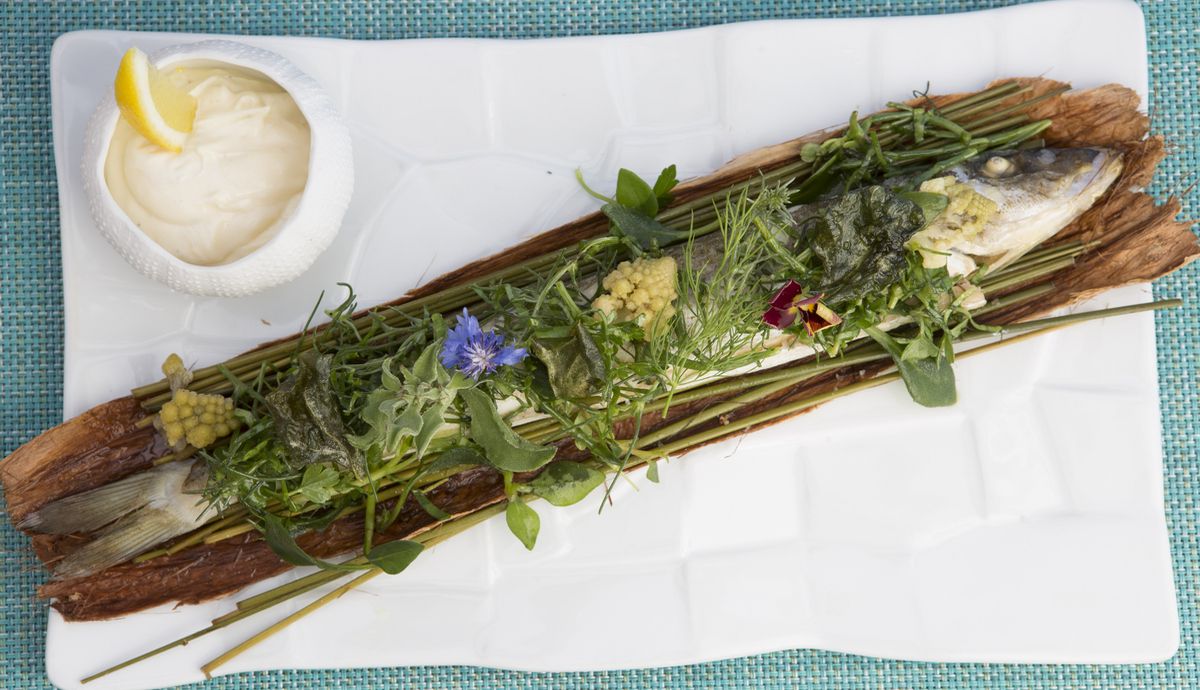 Local Delicacies
Of the expansive range of local food in the Maldives, none are more savored than fish, especially tuna. Get a taste of the fresh Maldivian flavors with Mas Huni, smoked tuna that is shredded and mixed with grated coconuts and onions and Fihunu Mas, a chili-basted barbequed fish. For richer tasting Maldivian food, try Garudhiya, a fish broth served with rice, lime and chili or Bajiya, a pastry stuffed with curried fish and coconuts.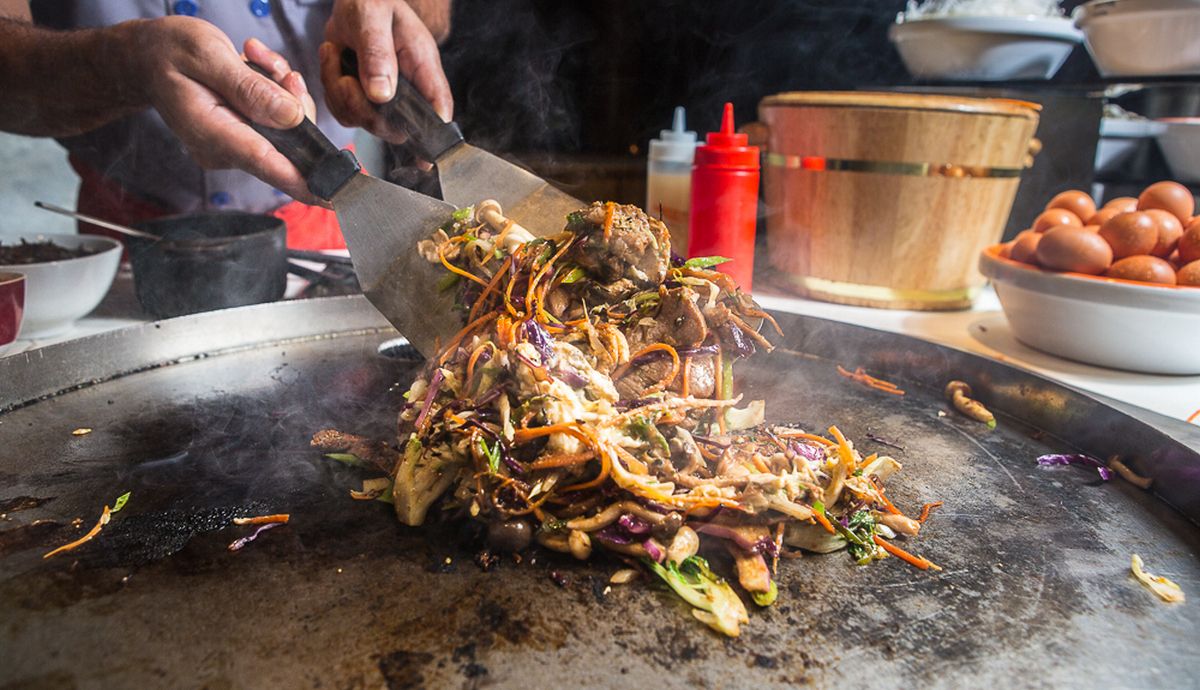 Seafood Indulgence
Taste the freshest range of seafood at Sheraton Maldives Resort's restaurants where the likes of lobsters, crabs, and fish are delivered daily by local fishermen into our live seafood viewing tank. They are then served fresh for breakfast, lunch, or dinner amongst the beautiful landscape in true Maldivian style. Feast serves a special range of seafood dishes at the breakfast buffet, while Sand Coast lets you sample the diverse flavors of Maldivian cuisine and delectable seafood barbeque in an al-fresco setting overlooking the ocean.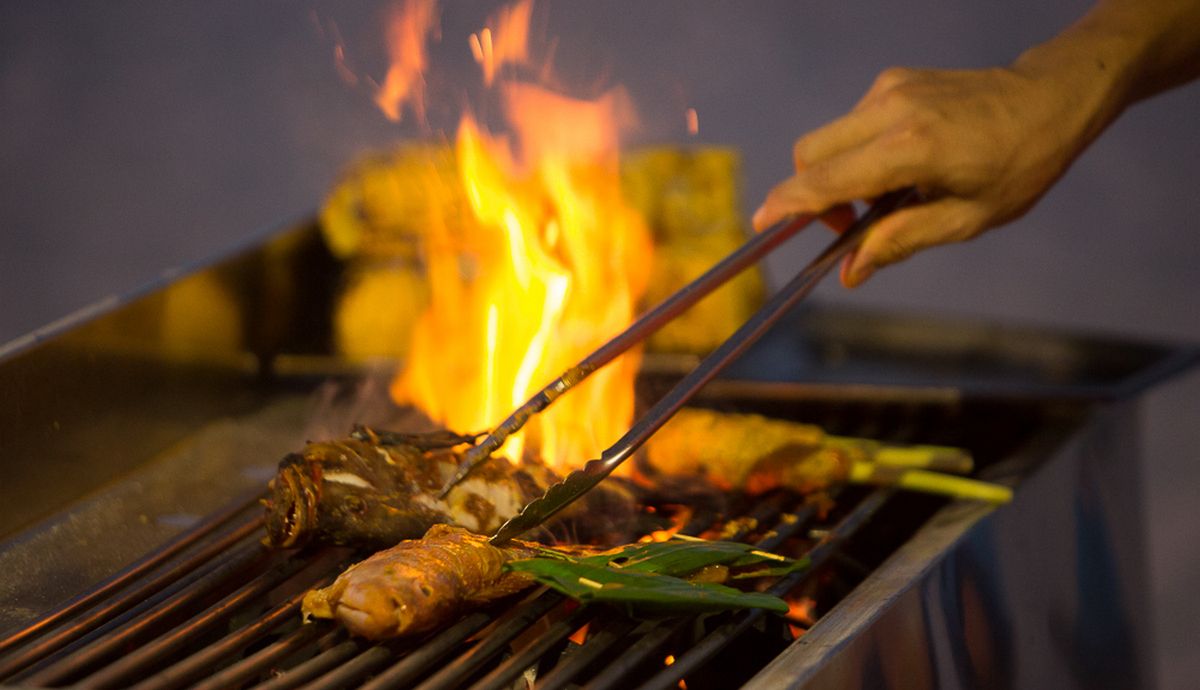 Maldivian Cooking Classes and Workshops
Mix it up as you get to prepare your own cuisine from local Maldivian ingredients and freshly caught fish straight from the ocean. For vegetarian or special requests, please contact our Concierge staff ahead of time to ensure your immersive cooking experience of local Maldivian food is suited to your taste.
For bookings and enquiries, kindly email fnb.coordinator@sheraton.com