Water Activities & Excursions
OVERVIEW > HOTEL ACTIVITIES > WATERSPORTS
Take the plunge and dive right into all the exhilarating water sports in Maldives – there's something for everyone between the turquoise waters and the golden sun. Cruise the Indian Ocean with friends or get up close with life underwater – the adventures begin at Extreme Maldives Water Sports, our very own Sheraton one-stop shop for endless fun.
Whether you prefer to stay above the water or explore the underwater world, we have a range of water sports equipment and activities to fulfil your thirst for thrills.
Water Sports
Experience the liberating sensation of parasailing as you glide above the islands, taking in the beauty of the Maldives, or get your adrenaline pumping with wind surfing. Qualified pros are on hand to get you cresting the waves on one of the Maldives' best surf sites, or coach you on wakeboarding or kneeboarding.
What better way to explore the Maldives stunning islands than to get on a jet ski and go as far as the eye can see? Make your way to a remote reef and hop off your jet ski to snorkel in the stunning waters. Get on a banana boat or ski tube with everyone or explore the islands' mystical hidden gems on a peaceful canoe trip.
Parasailing
Seabob
Wind surfing
Catamaran Sailing
Banana boat
Jet skiing
Banana Boat & Fun tubes
Wakeboarding
Kneeboarding
Canoe
Stand-up paddle
Wave surfing
Diving Experiences
Head on an underwater adventure in the pristine waters that surround the Sheraton Maldives. With our experienced instructors on hand to show you the Indian Ocean's most amazing aquatic sights on with a fully immersive diving expedition, you will explore some of the most popular dive sites such as the Banana Reef and Okobe Thila. Beginner or advanced, we'll get you on board in no time.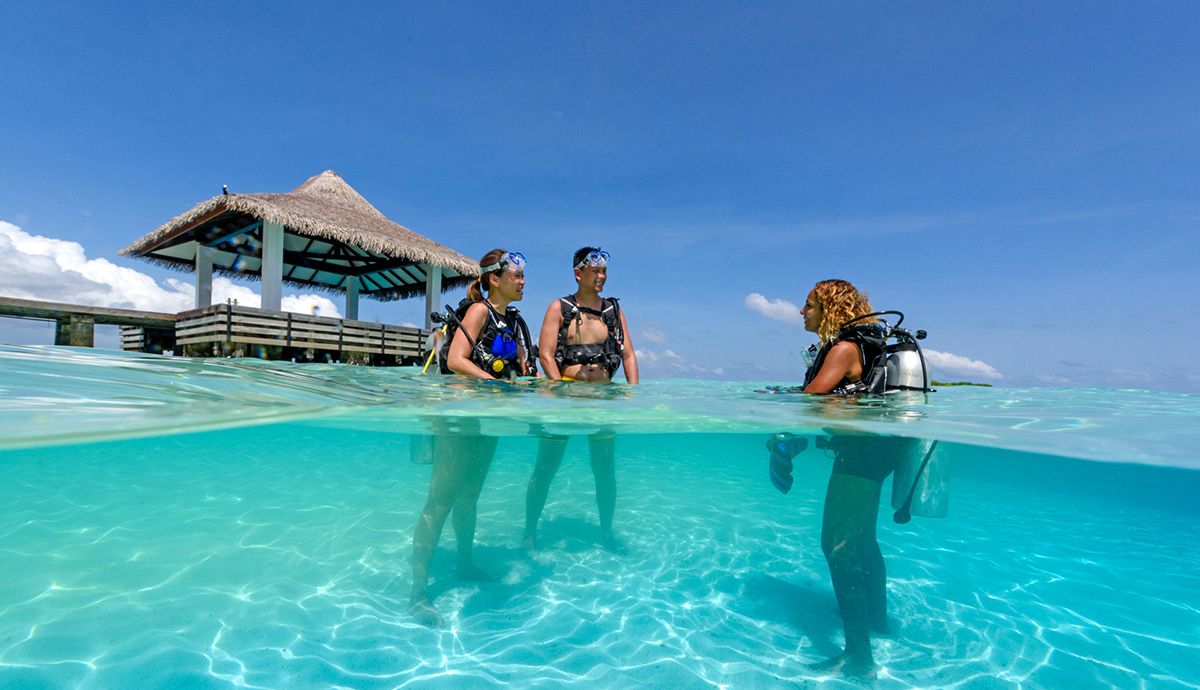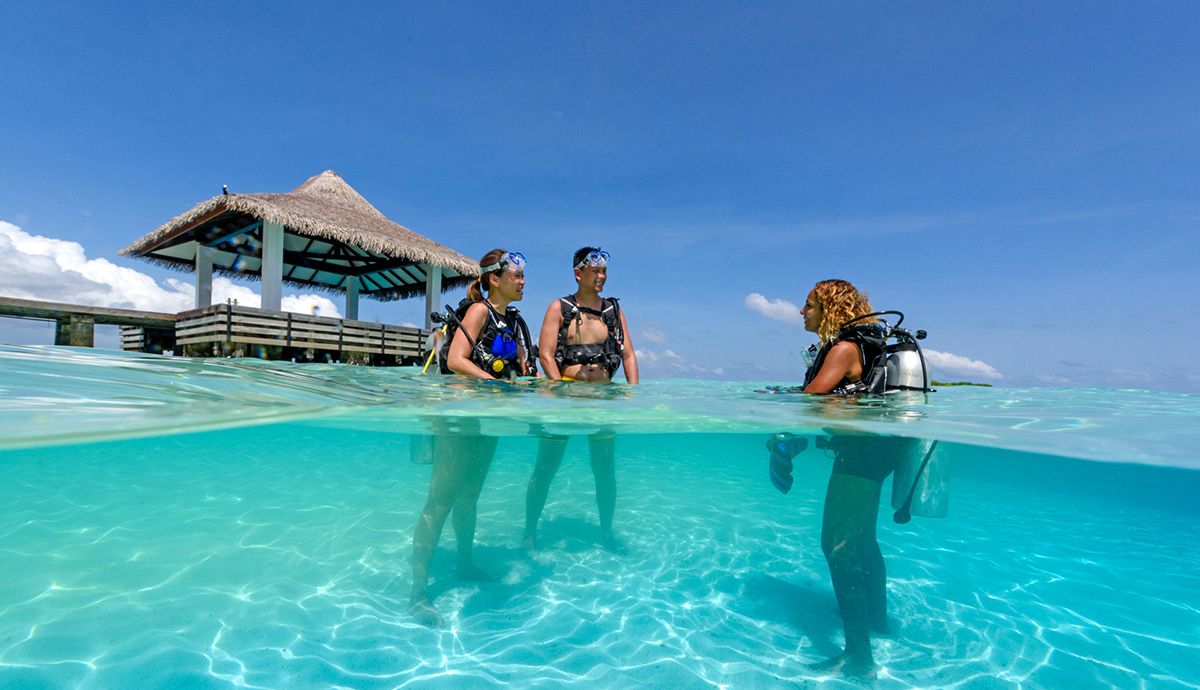 World-Class dive sites
Advanced & Beginner diving courses available
Customized Dive Boats
Extreme Maldives Dive
Free diving equipment
Bubble Maker
Eco Diving
Safety First
Snorkeling in the Maldives
Not so keen on heading deep into the depths of the Indian Ocean? The Sheraton Maldives runs daily free snorkeling lessons where beginners and experienced snorkelers alike can get on-hand training in both snorkeling safety, and the very best spots with which to snorkel. The Sheraton Maldives also offers guests free access to all snorkeling gear between 10:30AM and 05:00PM.
Join us for free snorkeling lessons at 09:15AM daily, or pick up free rental snorkeling gear between 10:30AM and 05:00PM.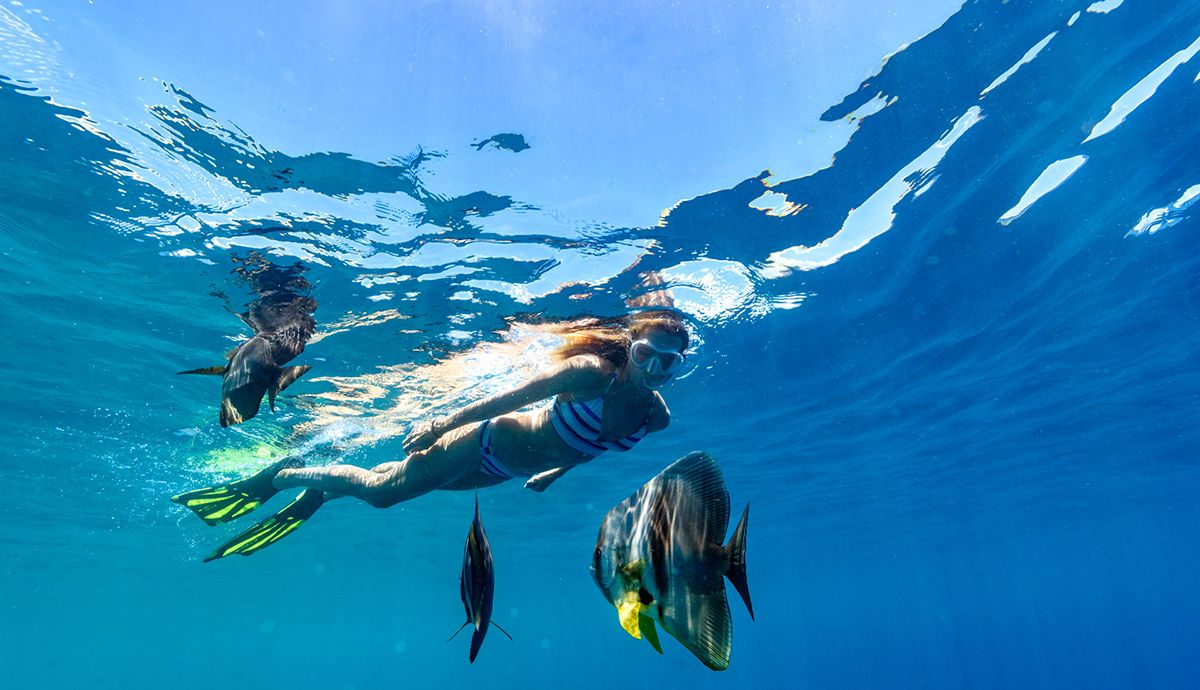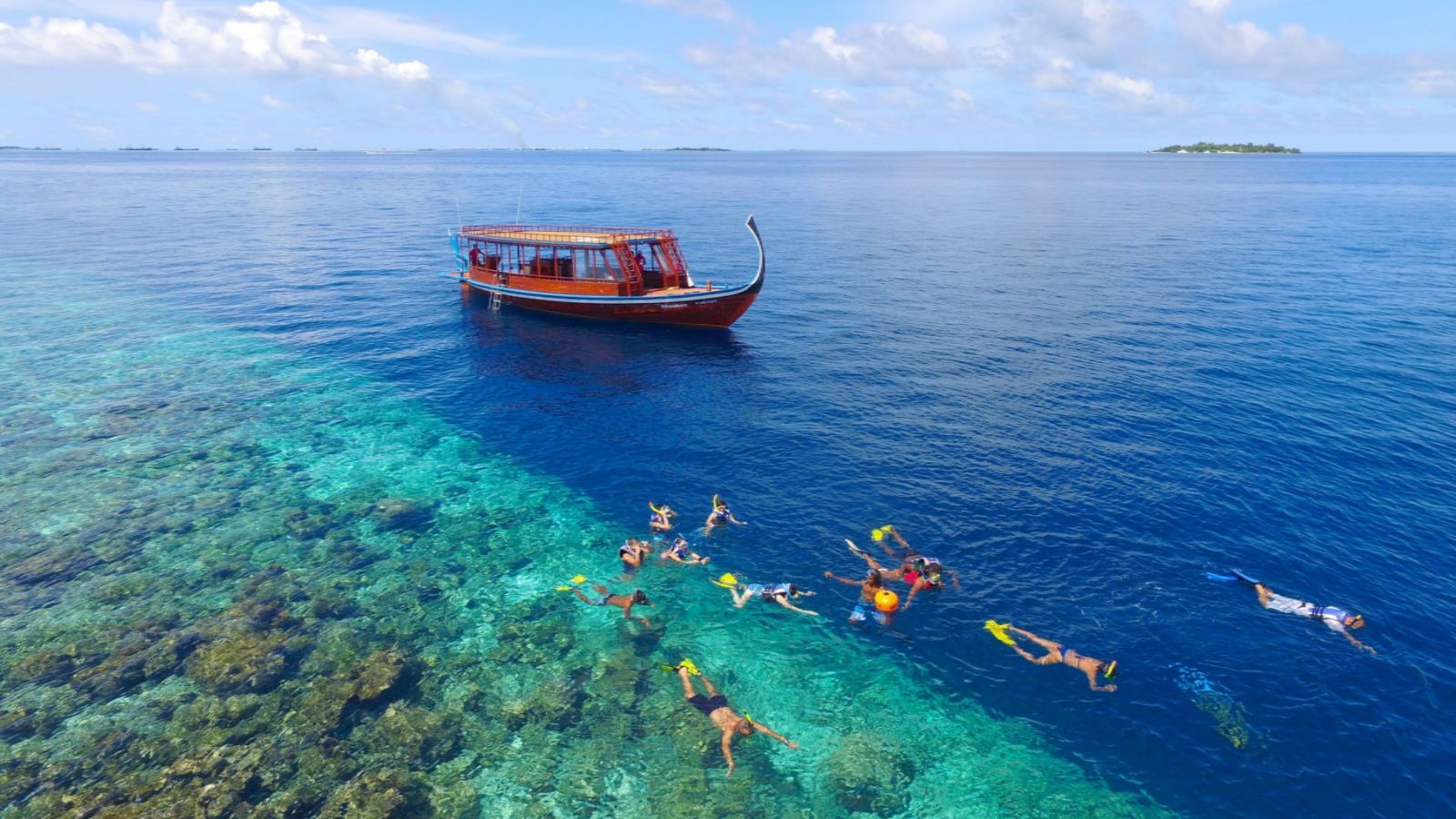 Guided reef snorkeling trip
Discover snorkeling (beginner friendly)
Snorkeling safari ( turtle reef & stingray reef)
Snorkeling and sandbank Picnic
Excursions
For more relaxing water activities, try your hand at fishing. Join one of our fishing excursions aboard a traditional Maldivian Dhoni to one of the top fishing spots in the Maldives and enjoy the feeling of accomplishment when you get a bite. Or opt for big game fishing, where swordfish, tuna and mahi mahi are common catches.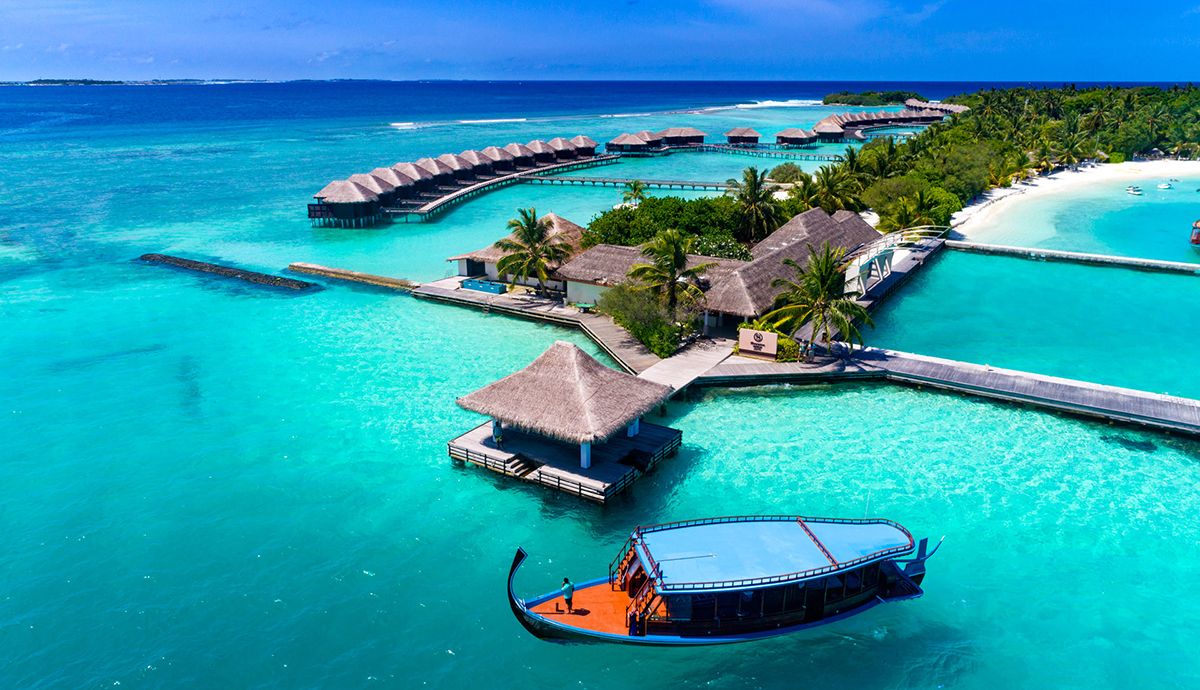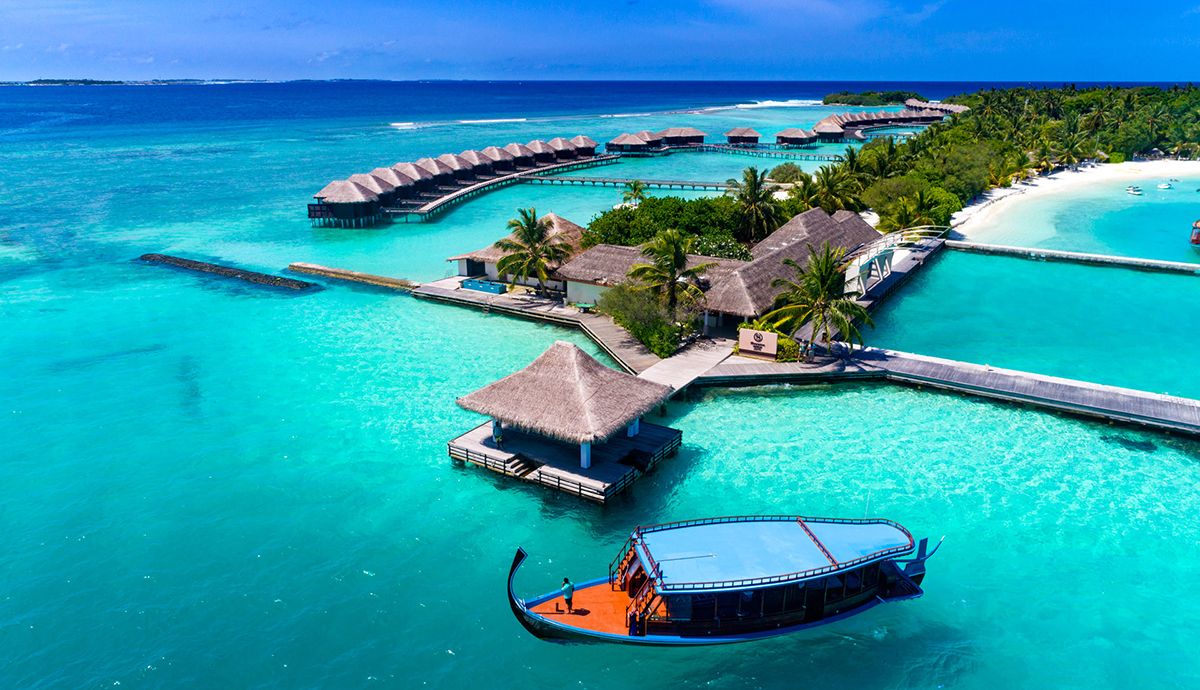 Reef snorkelling
Sunset dolphin cruise
Capital city tour
Local Island Experience
Handline fishing
Big game fishing
Snorkeling and sandbank trip
Learn more about all the water sports and excursions on offer at the Sheraton Maldives Full Moon Resort & Spa.
You can find out more on our signature courses including schedule, reservations and safety information at our dedicated Diving Centre page.
Opening Hours: 09:00 AM - 07:00 PM daily
Contact Information: Extreme Maldives (960) 665 0150 Ext. 170 /
Email: sheraton@extrememaldives.com